About this Portal
Nokia Learning & Development Hub
The Learning & Development Hub is available to Nokia registered Customers, Partners and Employees to launch and track training. The Hub provides access to the full Nokia learning library and to learning communities. Employees have additional access to talent management tools.
Customers and Partners who have not registered and need access to the Hub are encouraged to register today.
Not registered? You can still access the public learning site, information and tools - including our solutions and financial reports - without having a login.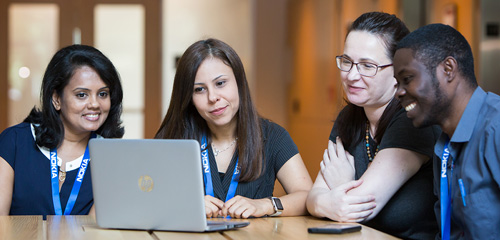 Registered User Login
Customers and Partners: Enter your username and password to access the Hub. By clicking on the button you agree to the Terms of Use.
Customer/Partner Login
If you are not registered, follow the links below to register and for additional registration support:
Related Links:
The NokiaEDU Global Contact Center is available to answer your specific questions regarding Nokia training classes, registrations, cancellations or for issues accessing our Nokia Learning & Development Hub.
Nokia Employee Login
Nokia employees only: For issues with logging in and access to the Learning & Development Hub please contact the IT Service Desk.